British customers give DG Master of Display Showcase a thumbs up
When it comes to jewellery customers in the UK, people who have contacted know that they are very focused on quality and pursuing perfection. However, on the day of December 29, 2016, British jewelry customer David showed a thumbs up for the DG jewelry showcase manufacturers.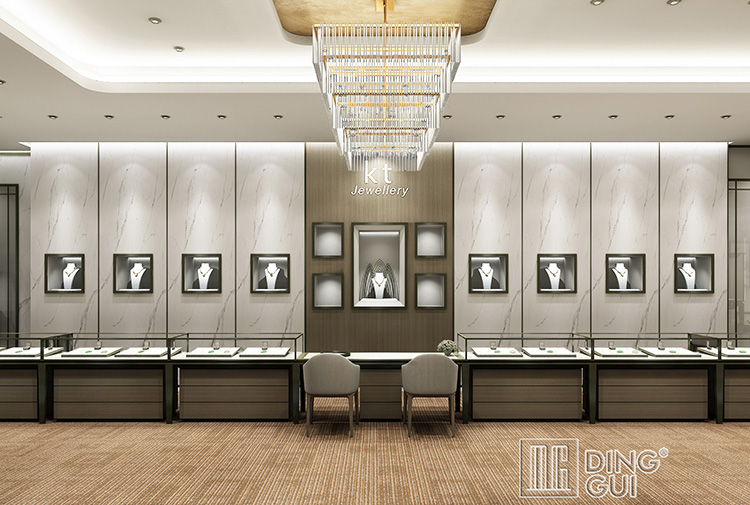 In the process of working with David, DG deeply admired David's pursuit of perfection.
On Monday, September 26, 2016, David first called for advice. On the phone, David was not willing to elaborate. The planning consultant learned that David came from afar. I didn't know much about the design ability and craftsmanship of our DG jewelry showcase manufacturers. The concerns were also normal. Therefore, the planning consultant invited David to visit the company.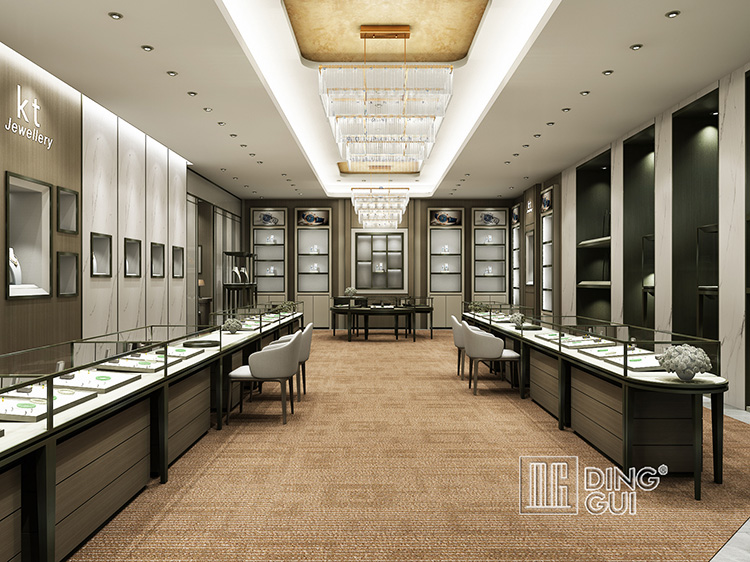 The next day, David and his wife went to the DG showcase. The planning consultant recommended the previous jewellery cases in the UK and other countries. Although David didn't talk much, he had a smile on his face. After the company saw the jewelry finished cabinet in the exhibition hall, David took the initiative to give his plan to the planning consultant. Also considering that David was doing rigorous work, the planning consultant immediately invited the professional jewelry showcase designer to interview with David. After an hour, David and the planning consultant determined the plan he wanted.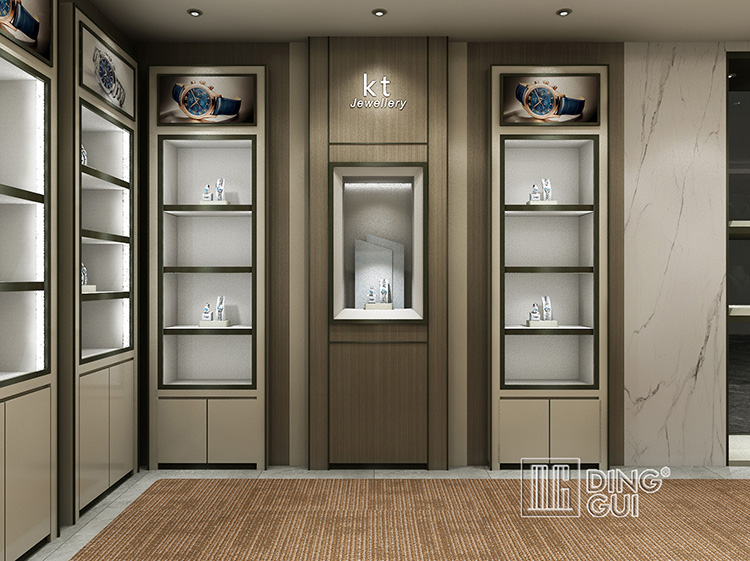 But David is not only doing things rigorously, but also doing things with perfection. He is worried about whether the craftsmanship of DG Jewelry Showcase can meet his requirements. The planning consultant immediately arranged the vehicle and the Davids to go to the factory for a field trip. They simply walked around the workshop. David didn't ask anything. He only smiled and said: How long it takes to sign the contract, my wife is hungry.

Although the contract was signed, David is the person who pursues perfection, always paying attention to the design process and effect. Because there is a slight deviation between the lighting of the jewellery cabinet and David's ideal effect, David is very unhappy to say: I know that the DG jewelry showcase manufacturers are already very good, so I don't allow you to make a mistake.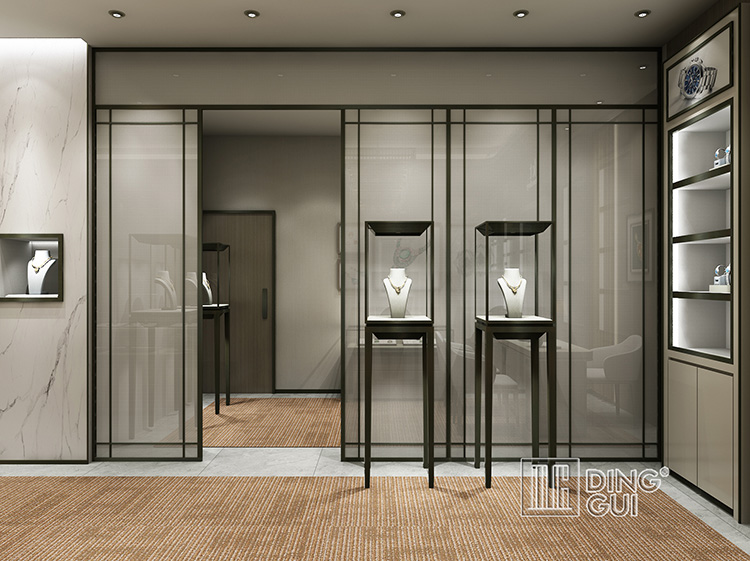 Yes, DG showcases are not allowed to make a mistake. Therefore, in the process of customization, every process is done with care to ensure that every product is better.

On December 29th, 2016, David personally inspected the goods. Every showcase, every detail was carefully checked, and each piece was touched by hand. After checking the goods, David said a thumbs up to our planning consultant: Thank you.