Elegant and luxury Egypt jewelry showroom display showcases story
When the Egypt customer found DG,he was so happy and excited like a child.Why? Because he made a similar project jewelry showroom before in China. But when he receive the final products he felt so upset that the quality is such low than his imagination. So he thought that it is impossible to find a reliable supplier from China. He met some jewelry display showcase made by DG in one exhibition and he try to get our contact information.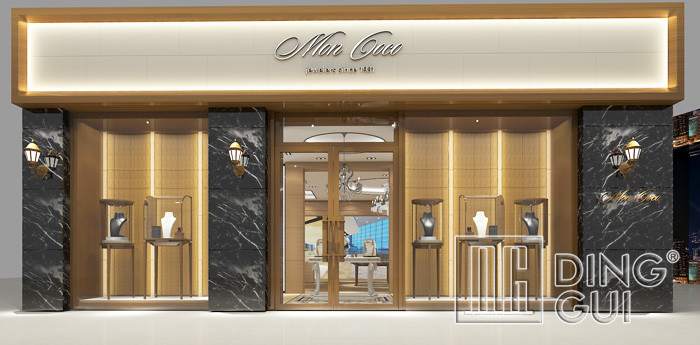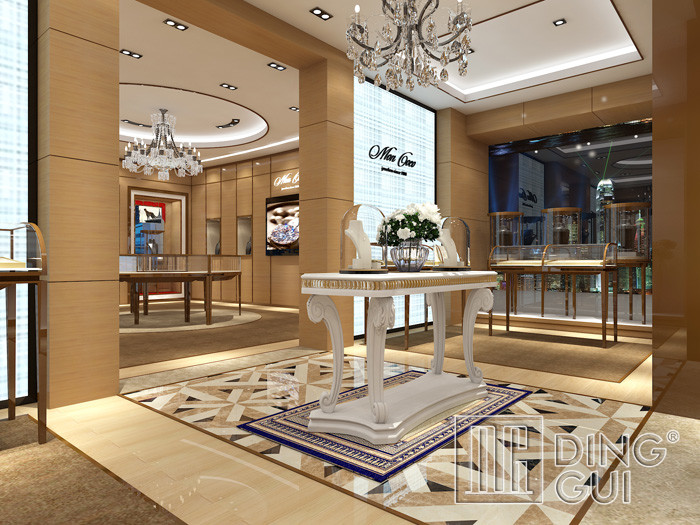 After contact DG ,he was serviced as VIP customer. The DG team start to know the information of his project and make analysis for whole project and supply a professional report. Every points are the customer idea and look for for so long time. The customer visit DG factory workshops and senior Jewelry showroom. He can not believe his eyes at the beginning and he said DG change his impression of China supplier. He confirm to work with us and get a very wonderful design solution.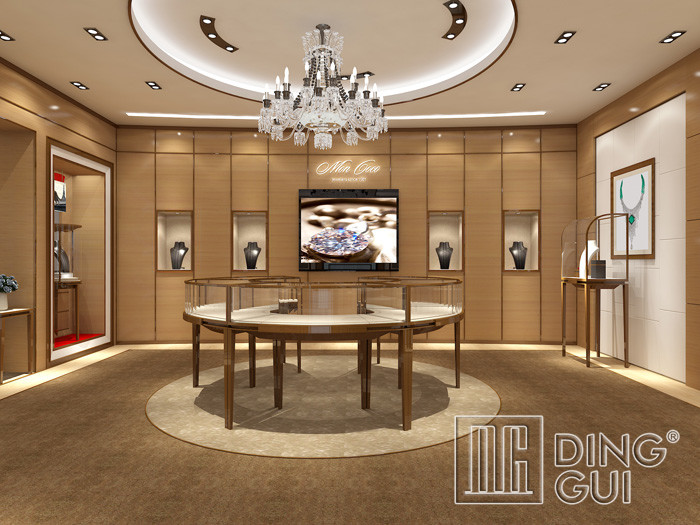 A elegant and luxury jewelry showroom with mostly golden stainless steel jewelry showcases, reflects the owner high taste,respected scientific and reasonable structure technology, attention to the characteristics of the material properties play. Advocates in a limited space to maximize the use of performance. Showcase design emphasis of form follows function, everything from the practical point of view, so beautiful and functional items combined.Customers mostly are attracted by the elegant design and look forward to know more details about the jewelry.