Finding the Right Jewelry Display Cases
First and foremost, any jewelry case you choose must do an adequate job at protecting your jewelry and keeping it securely within the display case. I have spoken with one too many jewelers who purchase low quality display cases which have collapsed due to pressure from traveling or applying the weight to the top of the case. Additionally, it is common to see low end jewelry cases used for travel where the mechanism to hold the jewelry does not secure it properly; the result of a poorly designed mechanism is jewelry which fumbles around and is likely to get damaged when colliding with other pieces of jewelry. From a purely practical standpoint, a strong exterior and a well designed jewelry mechanism are the key components to look for when purchasing a jewelry display case.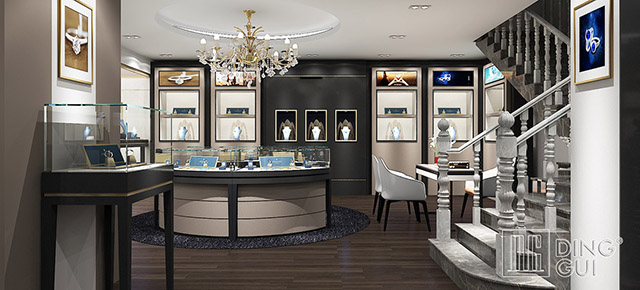 A jewelry case made with a leatherette exterior is often not recommended as the durability of leather is far lower than suede, high impact plastic, wood, or even metal. A soft material used for the exterior of your box provides a degree of elegance which can elevate the perceived quality of your merchandise. Assuming your jewelry case has a shell casing, high impact plastic is preferable to wood as wood has a tendency to warp over time from moisture. Metal is good but often results in adding an excessive amount of weight to your case, furthermore metallic accents have a general tendency to detract from the aesthetics of metal jewelry. While leatherette does provide a contemporary look and may be better for displaying back stock in a retail store, traveling with a leatherette jewelry display case is not recommended unless you are willing to replace your display cases every 6 months. If you are using your display case for back stock purposes, the issue of durability is less critical than for those using their display case for traveling. Nonetheless, durability is still an issue which should always be considered when making your purchase, regardless of your application.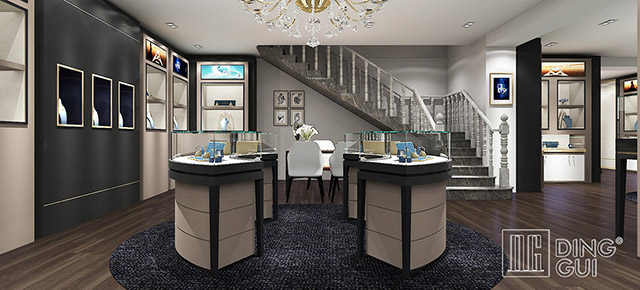 Beyond the practical aspects of durability involved when choosing the case which you use to present your jewelry, the atheistic aspect is critical as well. The colors used in your display case should coordinate with your branding while not significantly detracting from the visual appeal of the jewelry you use. The backdrop which composes the mechanisms your jewelry rests on should be a relatively neutral color so the color of the mechanism does not clash and overshadow the finer subtleties of your jewelry.